Mobile App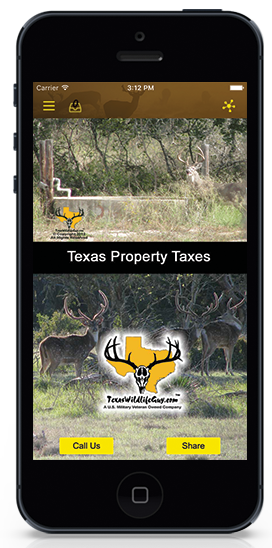 TexasWildlifeGuy.com has created an informative app designed to assist the new and existing Texas landowner.
Inside the app are sections loaded with informative articles designed to give you the new or existing landowner a heads up on relevant topics that could impact your bottom line.
This app will continue to evolve to include the understanding of land and property taxes as well as agricultural valuations.
The app has a podcast feature embedded with lot's of great information, so take a listen.
MORE TO COME!